Read What Others Have Said About Manis Productions

We love that the video captured all the special moments from our wedding day. Bryan did an excellent job and was always in the right place at just right moment. Even better was that while he superbly videotaped the entire event, he never intruded. At times we even forgot he was there, yet all the great footage is proof he was indeed there, doing an excellent job.

I highly recommend Manis Productions -- Bryan does an excellent job both videotaping and editing. He's easy to get along with, very professional and truly talented.

Kim & David  5 out of 5

Thank you so much!! You don't know how much this means to us!

Bill, Jamie & Whitney           5 out of 5

Dear Bryan, Thank you for doing a wonderful job transferring our family video's to DVD.  Our family reunion was a great success due to the quality of your work. Again thank you so much, it's been a pleasure doing business with you and I look forward to the next time.

Tammy   5 out of 5

Bryan, we have seen the video, and it is great.  Thanks for a wonderful memory record.

Jason & Jolie   5 out of 5

Bryan, thanks so much for your video work at our recent wedding. We appreciated your very special deal and accommodating qualities. Thanks, and we will definitely recommend you to friends & family.

Janet & Donald   5 out of 5

We love how well it came out.  The memories of that day have been perfectly preserved! Everything was great... thank you so much!!! Dane and his feet are eternally grateful for the shoe inserts, you went above and beyond :-)

Lindsey & Dane   5 out of 5

We had several guests comment that they never realized you were there and wondered how you got many of the great shots on the video.  We appreciate that you were so unobtrusive.

Ashley & James  5 out of 5

The overall video was wonderful. We have no complaints.  We were very satisfied.

The only thing I wish we would have done differently was to have a two camera shot.  This was our one neglect though-not Bryans.

I would highly recommend Bryan to anyone.  We were very pleased with his work.  I can't count the times that we have watched our video in the last year.

Tara & Jeff   5 out of 5

We enjoyed everything about our video. The music on the highlight video was perfect! I am so happy that Bryan asked me if I wanted the highlight video. I love it. We really liked the "Outakes" section...we only had two of them and we wished there were more!!! It was a nice surpise!!

Overall, we are extremely happy with our video. It was a pleasure working with Bryan. It is perfect!

Jake & Jill    5 out of 5

We thought it was neat the way the vows were incorporated into the Highlight Montage video. Thanks!  Thank you so much for everything Bryan.  It was nice to meet you.  Your work is excellent!

God bless

Jon & Sarah   5 out of 5

We loved the video, and so did our family and friends. I really like liked the opening when you took video of the church and its name.  I also liked the transitions you used from one clip to another.  I especially liked the ending when you ended with our vows.  You did an awesome job!! 

I can't think of anything else you could have done for us.  We got everything we expected and more out of the video.

Bryan, thanks so much for your services.Your work is very professional.  I will definitely recommend you to anyone and everyone.  Great job!!  Thanks.

Angie & Bryan   5 out of 5

Added 10/8/08

Bryan,

We need 3 extra copies of Angie & Bryan's wedding video.  Thank you so very much for being there and doing such a great job on the video!  We've watched it over and over and we are also giving your name out.  My sister's granddaughter is getting married next year and then my sister in law's daughter is getting married soon.  Have a great day!

Betsy K., Mother of the Groom

I loved the way the video flowed. I never got bored watching it b/c the scenery was constantly changing. The details that were captured were priceless.  The video was wonderful! My husband and I loved the video. I can't wait to share it with all my family and friends. The video is fun to watch and never gets boring. I was thrilled with your professionalism, and you were very easy to work with.

Lindsey & David   5 out of 5

I could not have been more pleased about our wedding video and highlight montage. I'm so excited for others to see it because it captured the most important moments of our day and the video means so much to us.

Andrea & AJ 6/7/08              5 out of 5     

We just loved our Highlight montage, we could not have asked for anyhing more.

You did a wonderful job.  We really appreciated that you went above and beyond expectations for our wedding video. Thank you for capturing our special day.

Dustin & Melissa  5 out of 5   

We loved how you captured so much with the use of multiple cameras during the ceremony and the creativity of the different shots.  We would have liked to mute the prayer that we shared together, but it's not a big deal.  Please feel free to have potential customers ask for my reference, because I would love to promote your services.

Joey & Rhea   5 out of 5      

Bryan, Everyone is bragging on the DVD, from the box to the way it was put together.  I've gotten a couple of people who I have given your website and contact info to, because they were so impressed.  My wife loves it as does everyone else.  She cries everytime we watch it.  Everyone was impressed with you, at the wedding and the finished product.  Everyone at the wedding said you blended in, you were not in the way, and you worked well with the photographers.  Man all we can say is thank you for everything.

Dereck & Jennifer   5 out of 5

(A note on why they chose Manis Productions): The quality for the price is amazing.  For the work you do, you will own most of the Kentucky market.  There was a lot of other businesses that charge more, but they don't have the quality to do so.  You definitely do.

We absolutely enjoyed the video! I love the video, the price, and dealing with Bryan. He was one of the easiest and smoothest vendors I had!  We were impressed by how easy things were and the quality of the video was great! Especially considering the price! I really appreciated Bryan occasionally checking on us to make sure we were pleased. I would refer him to anyone.

Katie & Aaron  5 out of 5        

Bryan,

Thank you so much, everything was great!  We really enjoyed it.  Thanks!  Kayce

Kayce & Kyle    5 out of 5        

The part I liked the most was that it made me feel like I was reliving the wedding all over again! You captured the moment extremely well.  I think the video and quality were excellent!  Your pricing was very reasonable for what was included.  I know people who have had bad experiences with other companies.  

Kelli & Andy    5 out of 5   

We very much enjoyed the artistry used in shooting the video. You were able to to capture the emotions of each person involved in the wedding. We really liked the footage of the reception as well. You captured memories we will cherrish for many years to come. We were extremely happy with our wedding video. We purchased extra copies for our family and they cannot stop talking about how wonderful it is. Thanks you so much for capturing the best moments of our special day!

Megan & Keith  5 out of 5        

The video looks great---thanks so much!!!!!!!!

Debbie    5 out of 5        

Hi Bryan ~

We got the videos yesterday. We absolutely love them !!! They are so good, even Cory commented on how well they turned out. He had no idea I had picked out most of the music in the video and he liked that too. Thanks so much for all your help.

Kari & Cory 5 out of 5        

We love the highlight montage.  It captures our personality and the vibe of the wedding while giving a great synopsis.  The outtakes bit was also a nice surprise. You all were great!  The final product is perfect and makes me cry when I watch it.  You were unobtrusive during the event but managed to get great footage.  Thank you!

Jessie & Kent  5 out of 5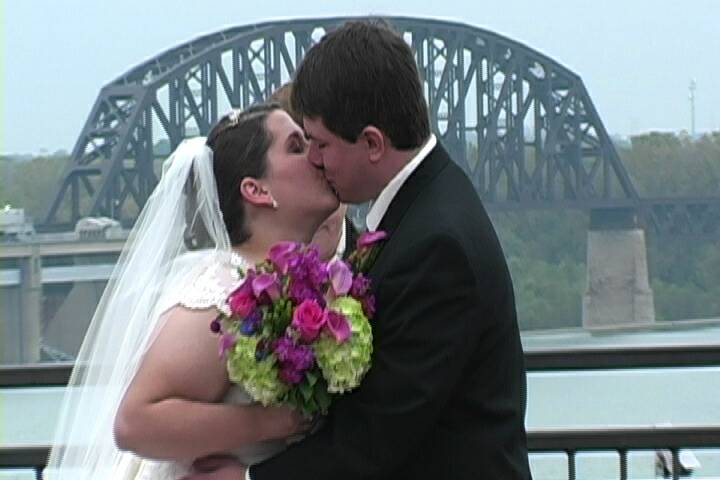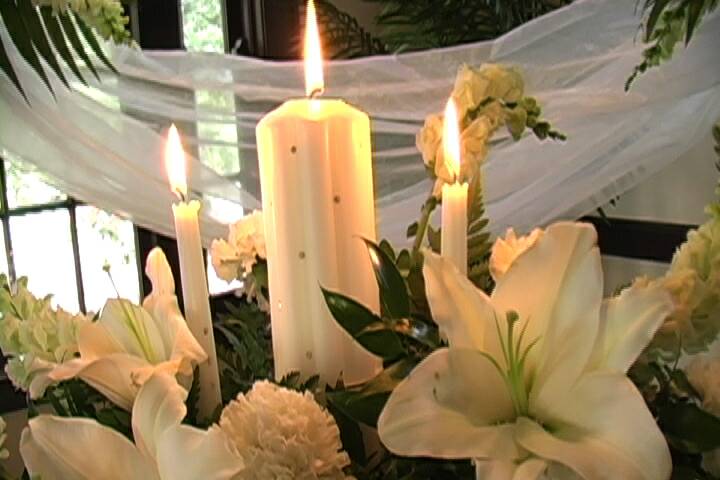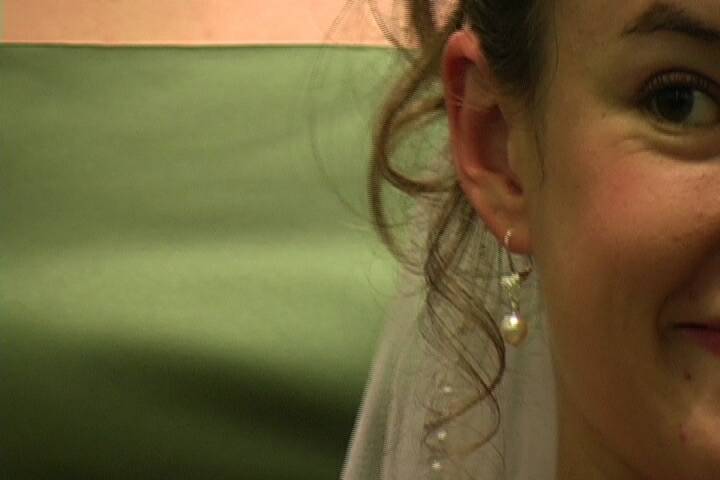 Bryan,

Our video is absolutely wonderful. David and I are so pleased...and my parents are extremely impressed! Dad said there is no comparison between your work and the videographer my brother had! You truly captured our special day in a wonderful way. The footage was great and you edited it together to make a masterpiece. Thank you for your grand work!  We are so appreciative.

God bless you and may your future endeavors be successful.

Thank you. Thank you. Thank you. We loved it!

David and Mandi 5 out of 5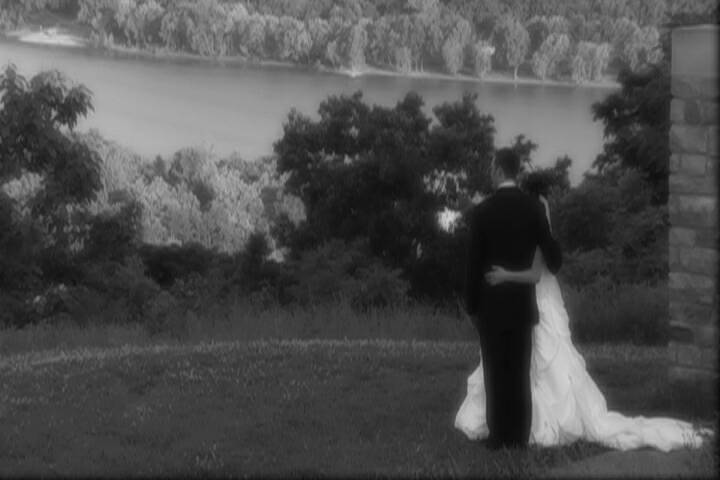 Everything was put together so nicely! So much more than I expected. The personalized DVD case and DVD menu were very nice touches. LOVED the outtakes, they were so funny. The sound in the video was very clear. You all captured even the smallest details. You were wonderful to work with, easy going, and very professional..

I honestly didn't look at anyone else. I searched wedding videographers on the internet, found you and your demo videos were great; and you were so awesome to work with from day one.  Thank you!

Brittany & Phillip  5 out of 5    

I love that all aspects of the wedding were observed. You caught the smallest details that made the wedding that we might have forgotten had you not filmed it.  Overall, I'm extremely happy with the video. How you didn't capture us doing something incrediably embarrasing is amazing to us! Ha!

Lauren & Brad    5 out of 5  

OH MY GOD!!!   IT'S AWESOME!!!    We justed watched the video and it is awesome!!!!    I'm loving everything about it!!  I can't tell you how gorgeous it is!! Not to mention how good I look!!  lol!  I cried, I laughed, I cried, I laughed. Also the outtakes were hilarious!!  Thank God you didn't put at least 5 of those scenes of me in the video!!  LOL!!!  Anywayz,   Thanks so much for everything!!!   It's awesome and everyone should have you!!

Raymond & Tabitha  5 out of 5  

Bryan,

We received the video and we watched it last night.  It was great!  Thanks a lot for doing such a nice job.  Drew especially likes the coverage on the high five.

Drew & Breanna  5 out of 5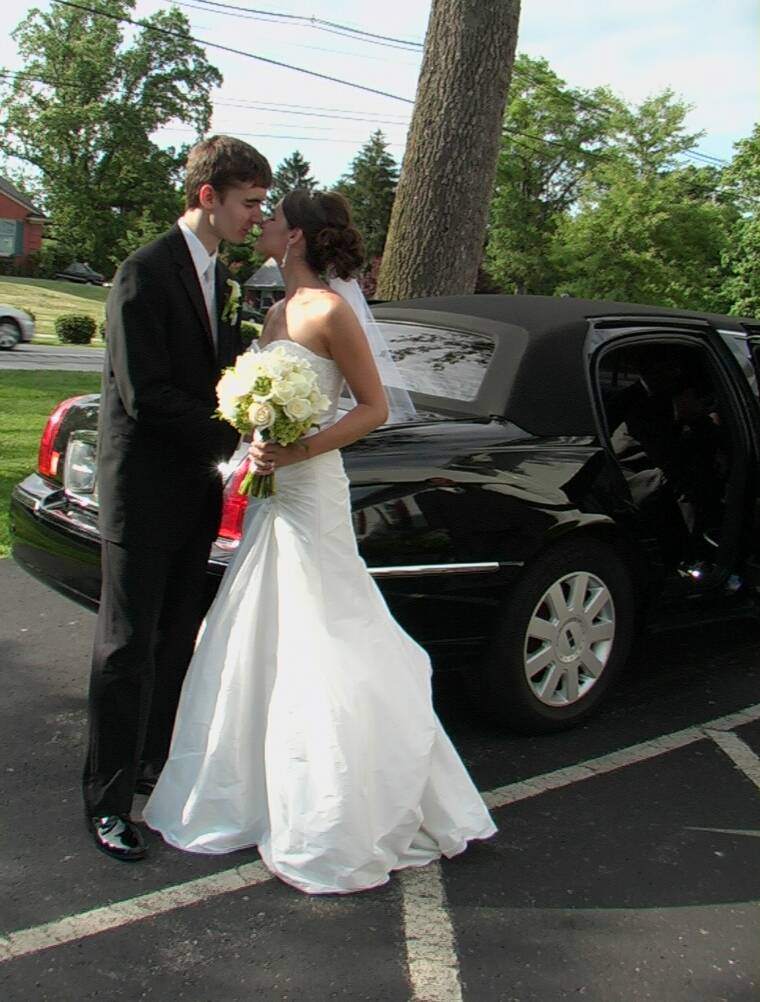 Bryan,

THANK YOU so much for an AWESOME job on our wedding video. We recieved it in the mail on Saturday and I have watched it everyday..lol We just wanted to send you an email to let you know that we both thought you did a wonderful job and glad that we chose you to help make our day special and to remember all the little moments that mean the most!

Harry & Melissa  5 out of 5        

Bryan,

Everything was unbelievably beautiful.  You are so talented and amazing.  Thank you so much!!  I hope working with us was as much of a pleasure for you as working with you was for us. We can't wait to share the DVD with our families soon!

Jennifer & Benjamin   5 out of 5